Network News


Network news broadcasting is the large scale broadcasting of a major news provider, usually on a national or international scale. Usually the network news is associated with the four
major broadcasting networks, NBC, CBS, ABC and Fox which offer national level news, talk shows, and morning and night updates.
Other than the four major news distributors, there are multiple other news networks including those in other countries and other languages. Popular examples include CNN, the BBC of Great Britain, and Noticiero Univision in Spanish.
Network News on Television
The most notable form of network news is that broadcast over television. Usually featured at certain times of the day, network news is often rented out to traditional television channels so that they can feature top news stories in the morning and at night without investing in journalists. This is the main part of the news network. Television channels can feature any of the major news networks on their channel, but do have to pay for the service.
Many major news networks also offer 24/7 news channels where they feature constant updates, weather and repeats of the news in case anyone missed the previous broadcast.
Network News on the Web
More and more frequently, network news channels are moving to the web in an effort to keep up with the ever changing demand for available media. Popular digital network news stations include CNN, MSN and more which offer viewers constant updates, usually up to date as well as local options, weather and sometimes even informative how-tos or expositions on new technology.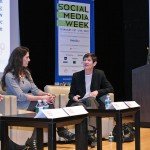 News on the internet allows the large networks to feature the same news but on a slightly more available basis, so that it can be viewed by anyone at any time, regardless of whether or not their television provider supports the news station.
This is used as a method of expanding the reach of the news as well as expanding the fan base for any one news network.
Different news networks often take a different approach to the news and many readers or viewers prefer one news network over the other, often in the same manner as a sports team. However, this does not affect the information given out by the press as most are more concerned with international and national recognition. In the same respect, each news network also has its own approach and system for dealing with and deciding what is relevant, necessary and truthful.
Other News & Hybrid Lists/Engines