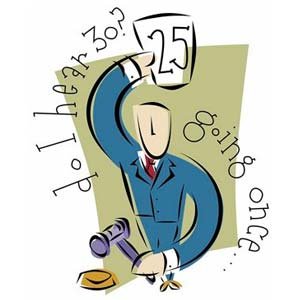 Due to the higher demand of people today, internet is their main options of connecting around the world rather than going to other places just to buy or sell goods. We are in the era of new technologies; almost everything is on the internet. Internet has expanded all over the world and transactions in the world depend on internet but not all. One of these transactions is the Online Auction. When you say Online Auction, this is the auction which is based on the internet. There are so many online auction websites in the internet. You can select from any of these sites, as long as you're comfortable and you have also trusted that site.
History of Online Auction
During the release of the NCSA Mosaic, the first web browser. Online Auction already began but in newsgroups and email discussion lists only. In May 1995 the first company who made significant sales was Onsale, and on September on the same year eBay was also born. In bidding the auction, it must be in ascending bid. Now it's easy to bid because it is automated via electronic forms, and you can easily view the item because it is already categorized.
eBay Inc. or usually called as eBay is the largest auction site in the internet. It is an American multinational internet direct consumer corporation based in San Jose, California. It was founded on 1995 and is now a multi-billion dollar business, that operates worldwide.
uBid.com is the sister website of the (RedTag.com) that sells fixed price merchandise. It is founded in Chicago, Illinois, United Stated in the year 1997. The company sold electronic devices, and other merchandises that can satisfy the peoples wants. And it is currently owned by the uBid Holdings, Inc. and it's headquarter is in Itasca, Illinois.
Yahoo! Auctions is owned by one of the biggest search engines in the world. It is the rival auction site to eBay, but was discontinued in the USA and most other countries. Yahoo! Auctions now only serves the countries in Southeast Asia. The company also acquired SOLD.com.au.
Top 20 Auction Websites